Episode 2 in the #DIYHeadExtraction Series
It's been an interesting year to say the least. I don't think we've averted one single natural or civic disaster just in the first six months. Many people have been asking jokingly and/or philosophically what could possibly happen next. Many of my friends have been discussing the theory of a new Enlightenment and/or Renaissance Period since long before all this present chaos. It's very interesting to me, maybe even ironic, we really didn't discuss what usually happens right before those periods of change. Maybe because we felt like we were already in the thick of it. I'm certain none of us had an idea what was coming in 2020. I know I didn't.
The previous years have been no picnic, but it has all now come to a head and the explosive results are more than anyone could have predicted, obviously or we would likely have seen a real and lasting change without periodic protests and media frenzy.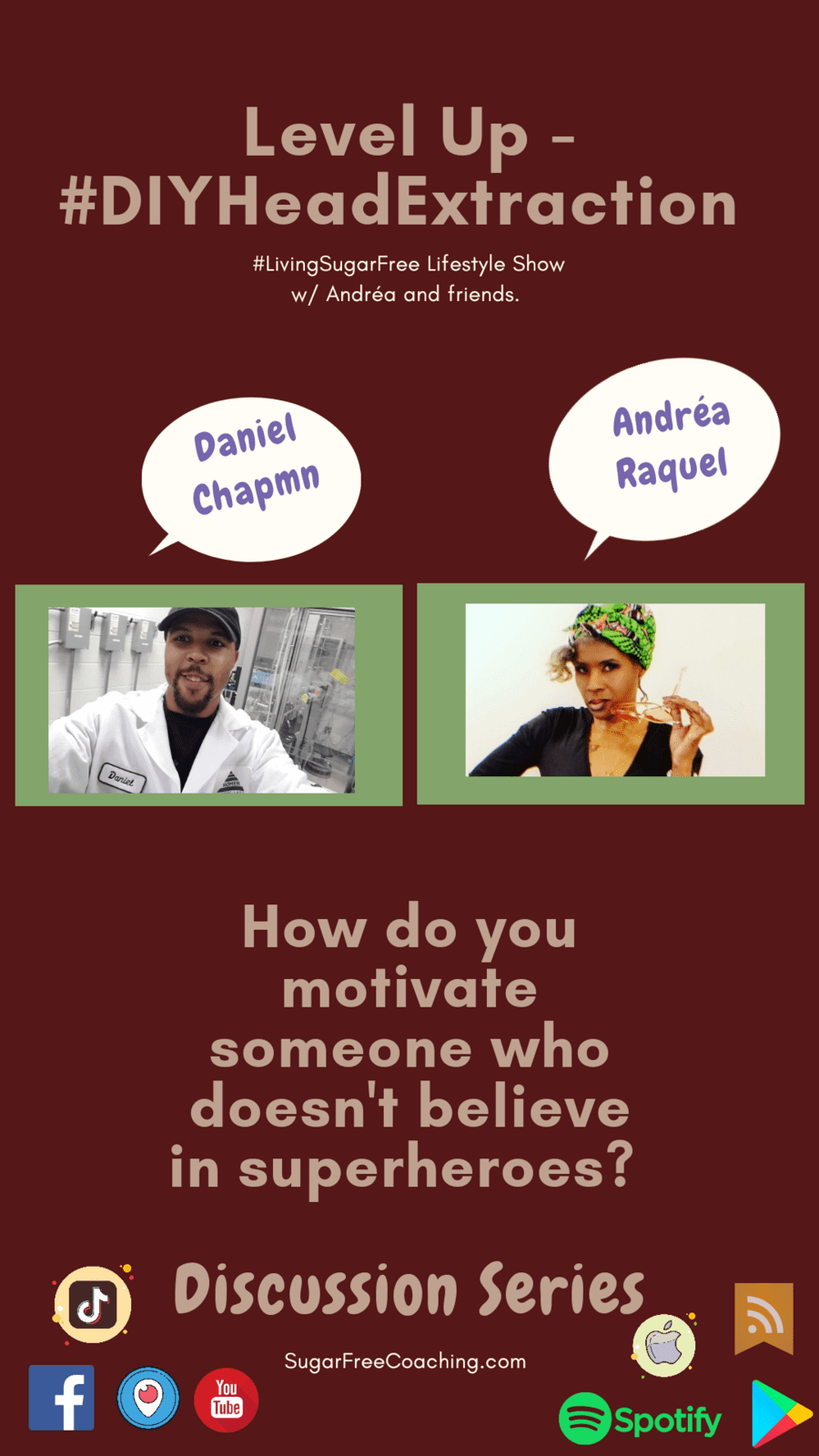 Live stream and podcast featuring interview with Daniel Chapman about current events, being Autistic and black artist, musician, author and microbiologist.

Listen to previous episodes with Daniel in the Writing Community, Creator's Series and the Wellness Series.
Follow Daniel online and check out his books on Amazon as well as his vocal creator's page and music. More about Daniel AKA Danny Deuce...
Follow his IG.
Read his blogs.

I met Daniel Chapman last year while participating in some online #WritingCommunity activities on Twitter and Instagram (search hashtag on both to connect with this awesome community). I ended up reading both of his books and he read mine. Because I was reading books and interviewing authors he was one of the 1st guests I had for the Creator's Series I hosted on The #LivingSugarFreeLifestyle podcast. We had such great discussion that he ended up coming back for the my Wellness Series and again last week for this current Level Up #DIYHeadExtraction Series.
We already know how awesome and extensive our conversations can get. So we planned to do it in two parts. In spite of all the tech gremlins we managed to get some amazing content and had over 200 listeners between both live shows. Daniel is a wealth of knowledge and is the perfect example of what the future can look like if we invest in the leaders of tomorrow.

In this and previous episodes Daniel and I cover everything from science and technology to relationships and Autism. Daniel is engaged to be married in the fall and we even got to hear from his sweet fiance Sam, who had a lot to share on our super heroes topic.
Be sure to subscribe and follow everywhere so you don't miss a minute of the series recap and future announcements and chats with Daniel.